People are my favorite things to draw. Their so much more interesting than lifeless inanimate objects. Though I have been known to do a still life or 2 in my day, nothing compares to drawing people.
I have a few older samples of my work with people.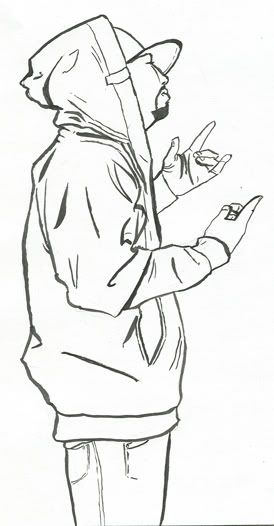 -
This is the original drawing of my thug. I love working with fabrics (click to enlarge)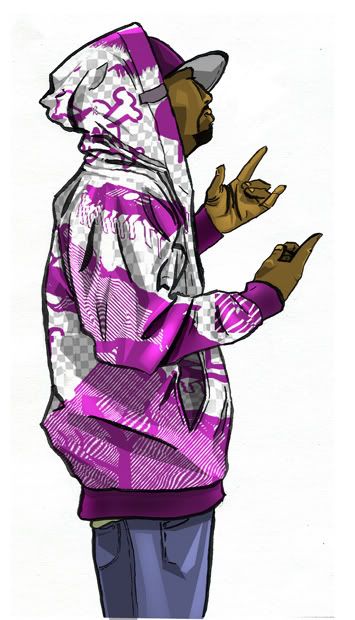 -
This is the same piece after some experimentation with a patterned fabric. (click to enlarge)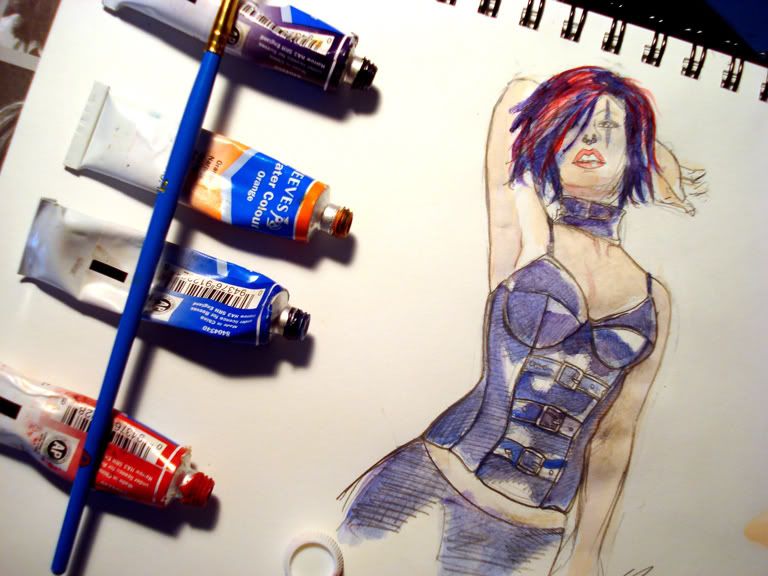 -
A doodle out of my sketchbook. I worked with pencil and watercolor for this piece. (click to enlarge)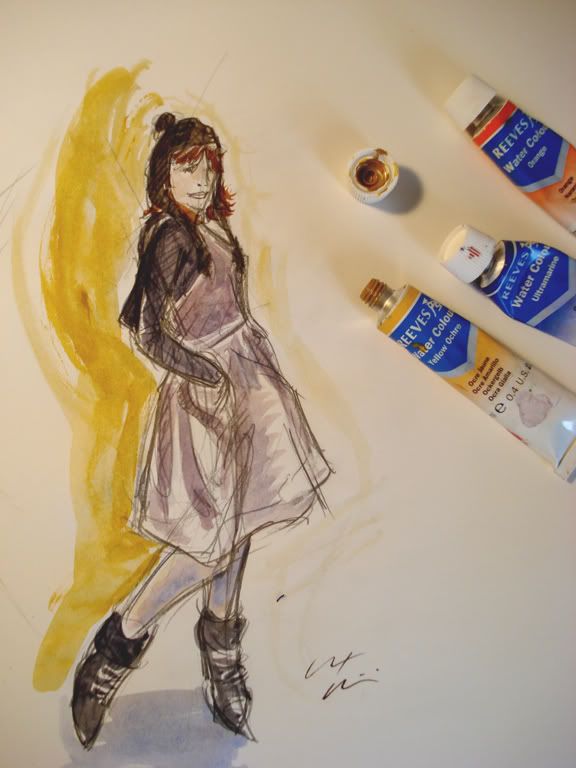 -
Here is a quick "study." I choose her photo because I liked the layers and movement of the clothing she was wearing. (click to enlarge)
People are full of movement and life. They are dynamic and exciting. They don't have to be young and vibrant either. When studying illustration at F.I.T., some of my favorite subjects to draw were older people because of the wrinkles and cracks in their faces.
I hope to have some new work and not older work to show you by my next post.